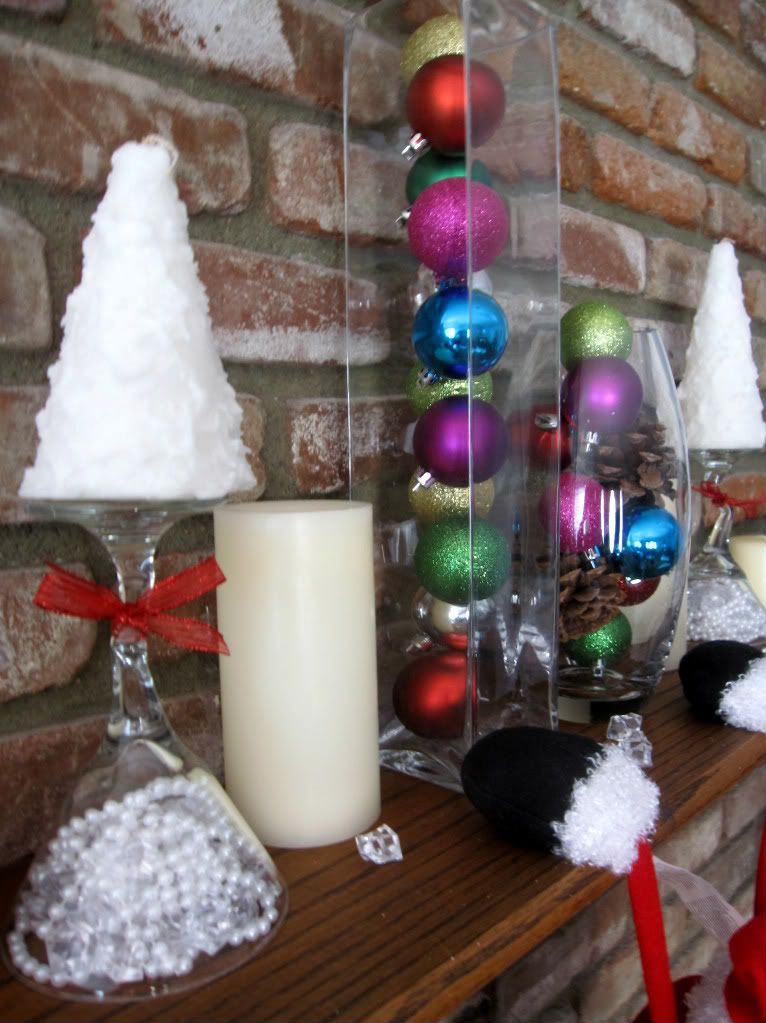 An easy christmas DIY to do, and very inexpensive.
Here's what I used:
* Martini glass (can also use wine glasses or any other kind).
* String of pearls and crystal vase fillers (can also use beads or colorful buttons).
* Ribbon (any will work).
* Candles (can also use tea lights).
Check out last year's Christmas Mel Made.
Happy Mel Made Monday!
xoxo