Sun and wind facing the same direction is no bueno when taking pictures, which is why my eyes were squinting.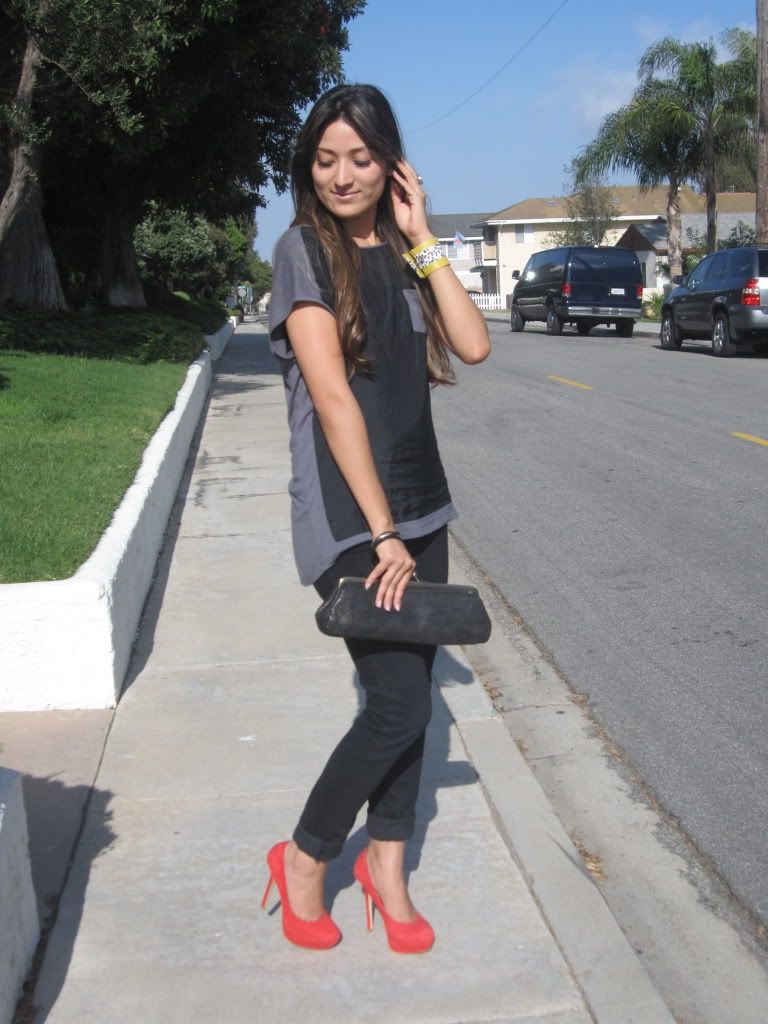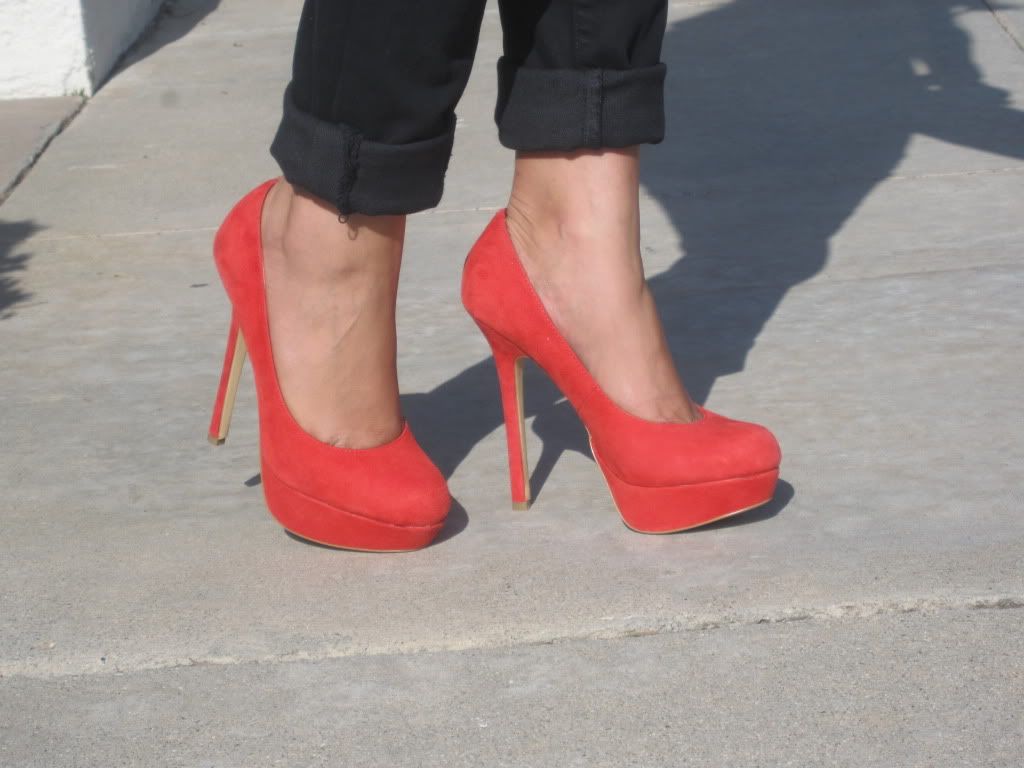 But enough of my bitching and complaining, let's get down to the real deal here. MY SHOES. Yes, my new loves… Sigh.
If you're a fan of MJ on facebook, you'd remember my brief mention about these love puppies. They hurt like a mofo, though… Ok, ok. No more complaining.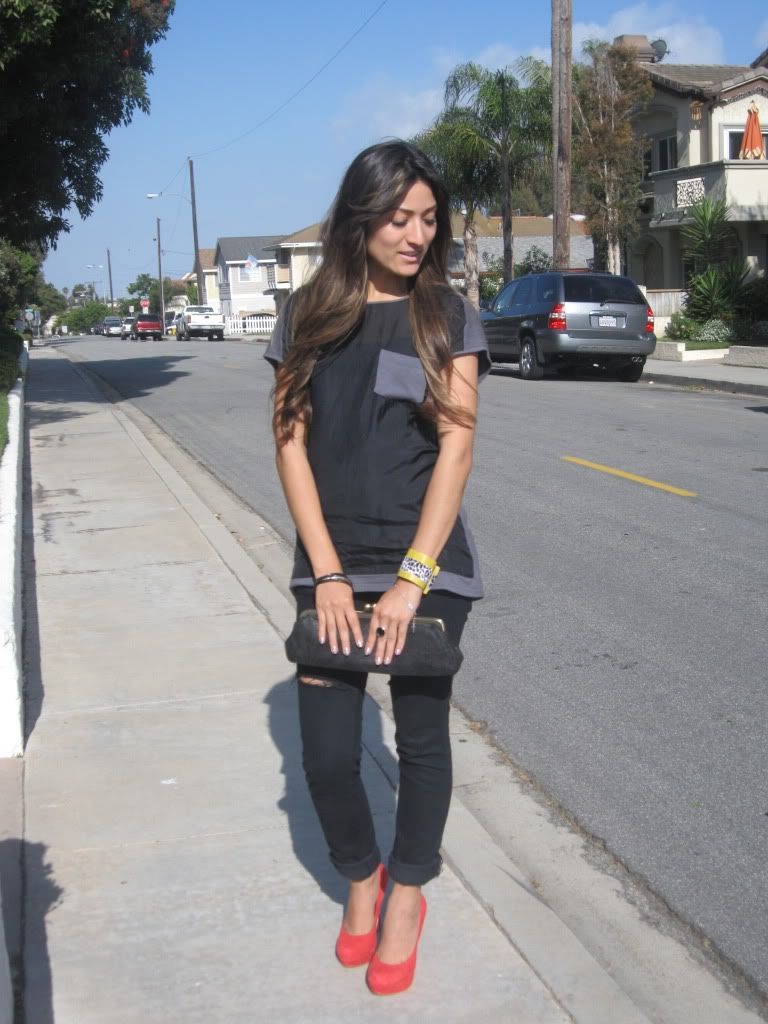 F21 top, Mel Made jeans: Red Engine, Steve Madden pumps, Lulu clutch, Mel Made wristband, J.Lee ring, Jelly bracelets
Leopard was quite the popular piece in this weeks' posts if anyone noticed.
P.S. don't forget to enter my Mel Made giveaway!
Inspire us! Come share your outfits with The Wear to go Girls for a chance to be featured! All you need to do is post your most fabulous outfits and include where you wore it to!