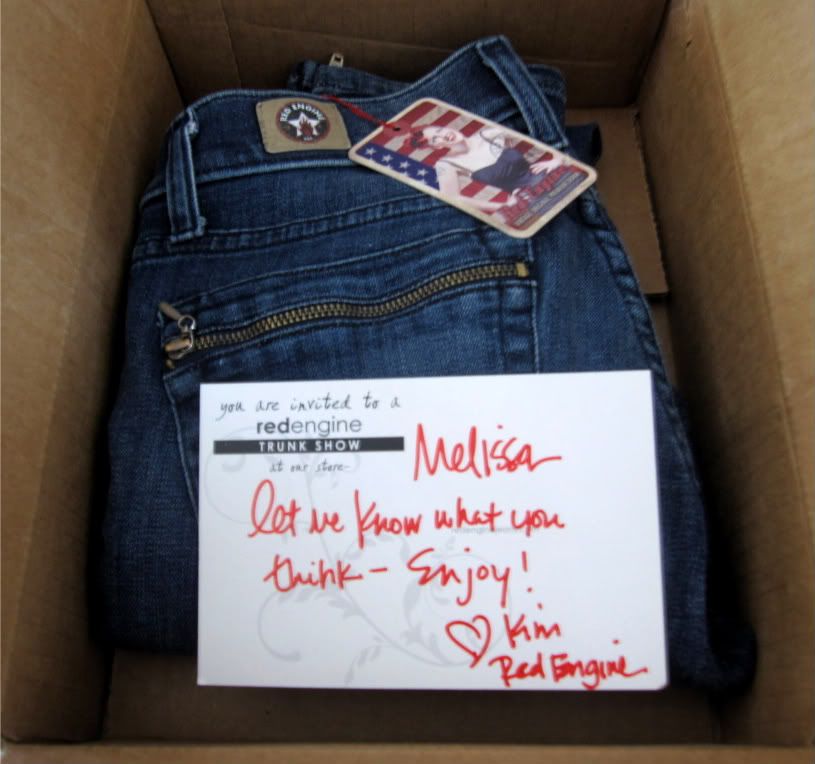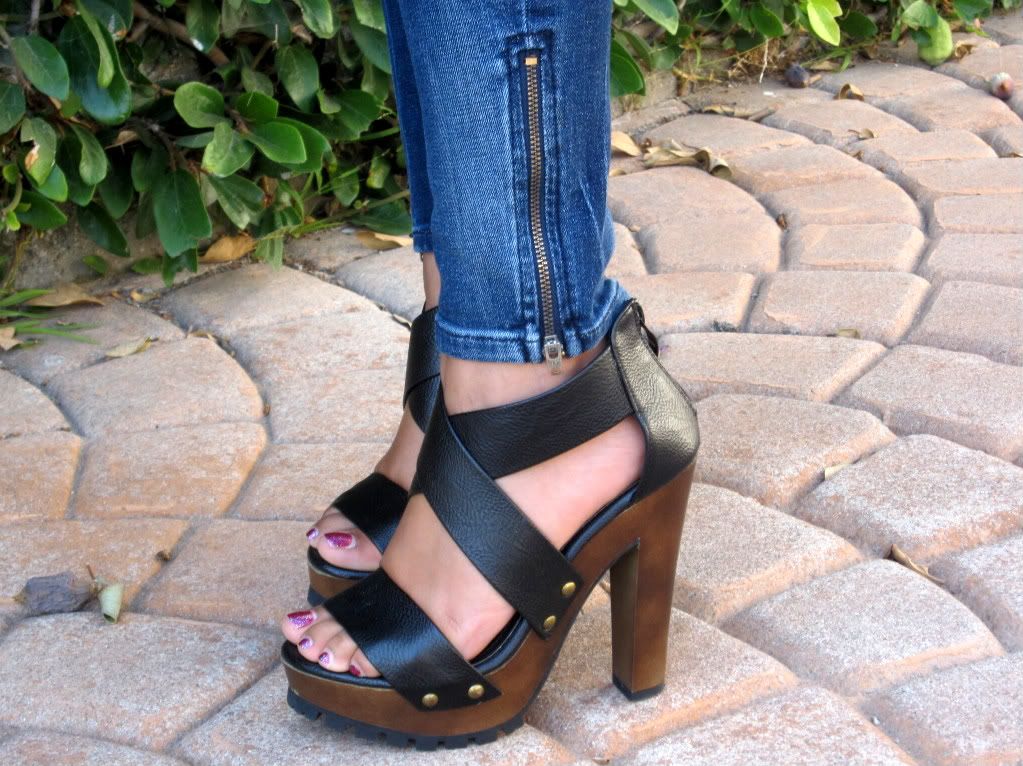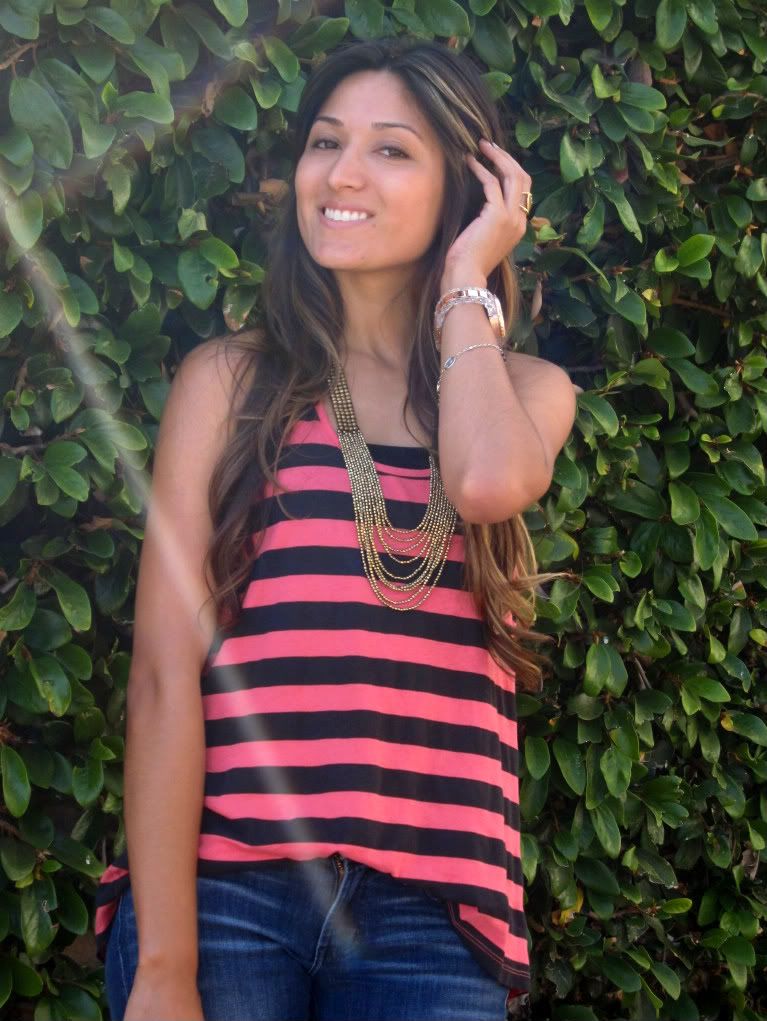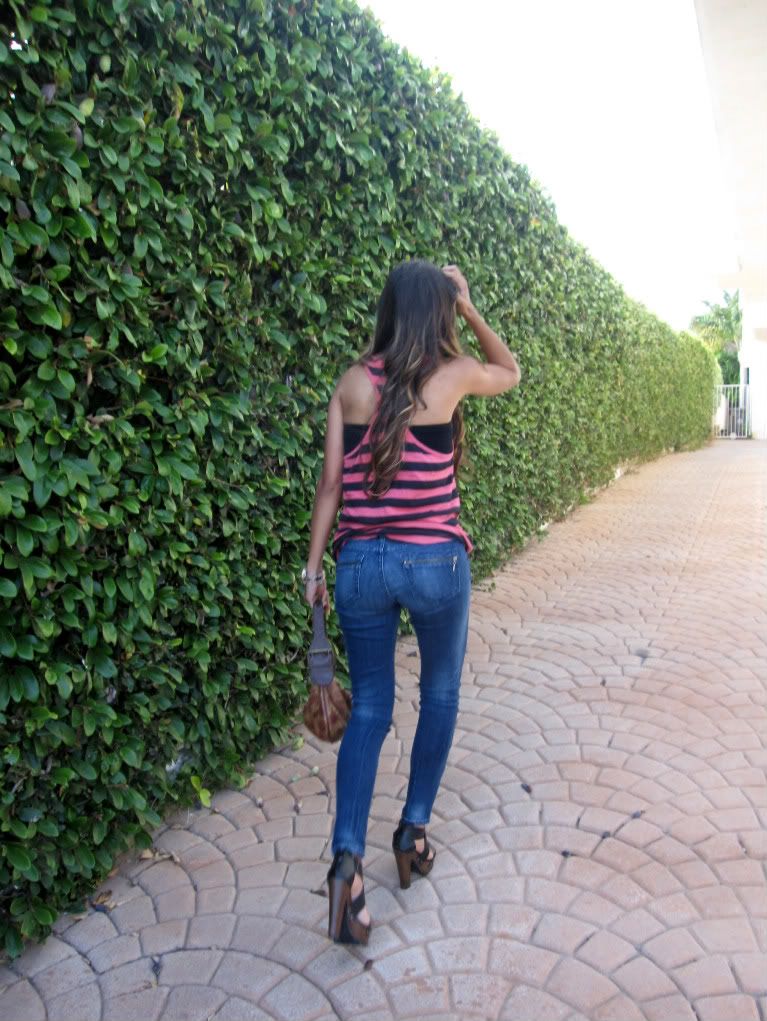 TSG tank, Jeans: c/o Red Engine Jeans, Lulu bag, Forever 21 platforms, Necklace: c/o Towne & Reese, Michael Kors watch: gifted, Ring: c/o JewelMint
In case you haven't already noticed my love for Red Engine Jeans is HUGE! As you can tell from my Mel Made ripped jeans seen here, my fabulous trouser pants seen here and here, and my lovely skinnies seen here. 
It's difficult to find a good pair of jeans, but when you do you never go back to anything else. You stick to what you feel comfortable and great in, which is why I'm crazy over Red Engine. The fit is AHmaaazing! Everything about them is amazing. I mean, clearly I have a few one, two, many (scratch that, there's no such thing as having one, two, many) pair for a reason!
Thank you Kim and to the Red Engine family for my new loves! I absolutely love love LOVE them! xoxo.