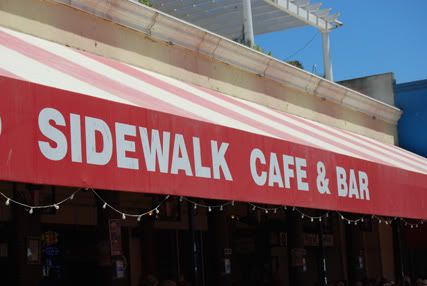 One of the things I value most about being a part of the blogger world is not only the friendship you build with other bloggers, but the opportunity to meet as well.
Last Sunday, Jamie and I had the opportunity to do just that. We met the lovely and so sweet Cheryl from Oh to me a Muse at the Sidewalk Cafe in Venice Beach over brunch and mimosas, of course!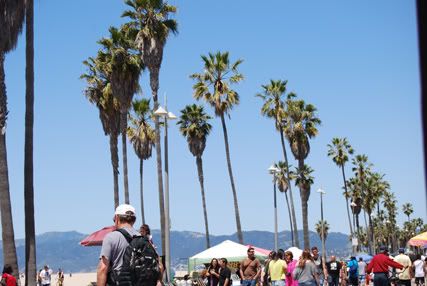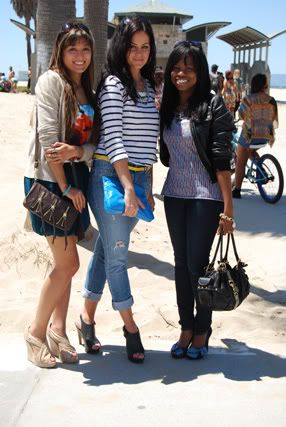 It was such a pleasure to meet Cheryl, and I'm sure there will be plenty of more blogger meets in the near future.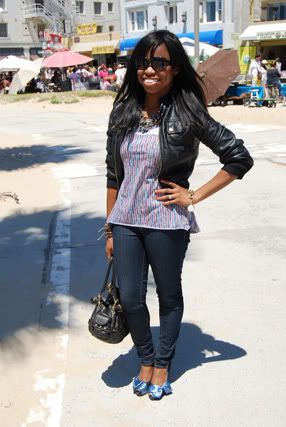 Cheryl looked so stylish with her cute peep-toe pumps.
And my partner in crime looking fabulous as usual with her DIY clutch!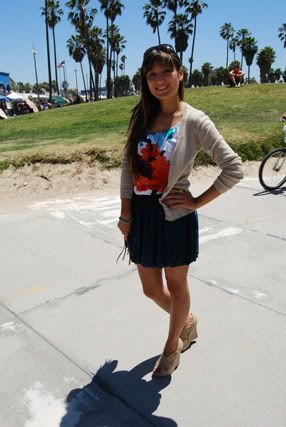 H&M cardigan, F21 floral top, bubble skirt (also seen here), & wedges, Versace sunglasses, Linea Pelle handbag:gifted, Jewel Mint ring, multicolor glass ring, bracelet: Dallas Cash&Carry, Betsey Johnson necklace
Just a blogger reminder: The Wear to go Girls will be picking one lovely blogger for Best Look of the Week! So come share your most stylish and fabulous outfits and be sure to include where you wore it to!
Let's be friends: BLOGLOVIN, TWITTER, FACEBOOK