I'm not known for giving many beauty reviews. Clearly I'm no beauty expert, however; when there are products I've fallen in love with (such as these here, here and here), I definitely like to share it with you lovelies. So here are my current favorite beauty skin products:
Neutrogena Naturals Purifying Facial Cleanser: Since Shu Uemura's distribution changes, I've been on the hunt for the next perfect face wash. My hunt finally ended after spotting this wonderful new face cleanser Neutrogena currently has in their line of skin care products. Besides the fruity yet very refreshing scent obsession I currently have for it, I stand 100% behind this cleanser because it is very gentle with my sensitive skin, but extremely tough when it comes to removing dirt, oil, make up, and prevents from any breakouts. Everything I need is in one bottle, which is not only affordable, but convenient as well. I highly recommend this product for anyone looking for a more natural face cleanser.
I'm really curious to find out how great the rest of the 'Naturals' line is. I will keep you in the loop.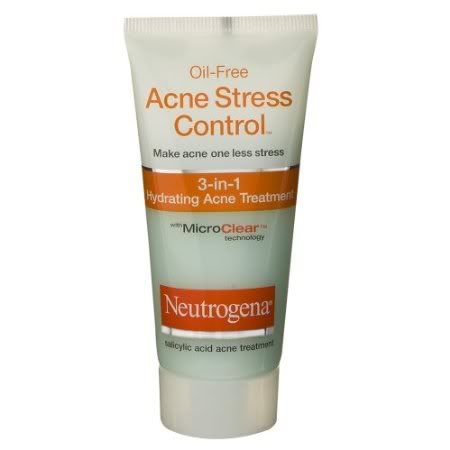 Neutrogena Acne Stress Control: This is another favorite product of mine from Neutrogena that I cannot live without. When you feel a pimple coming just use a small amount and cover over it. It helps treat acne and acne before it emerges. I sound like a complete informercial, but it's true this stuff really works!
Just be sure not to overly use this as it can dry your skin. Yeah, I got a little too excited once or twice before… or three times, whateves!
Dermalogica Daily Microfoliant: What I like about the daily microfoliant is that it is a powder, which activates with water leaving your skin baby smooth and soft. It's great because it helps balance uneven skin pigmentation. It leaves my skin feeling very clean.
Dermalogica Gentle Cream Exfoliant: I use this once a week for a deep clean. It's a great mask, which improves the skin's texture, and leaves the skin feeling soft and smooth because it gets rid of all the dead skin cells. My skin always feels A-mazing after using this exfoliant, and it's never felt more radiant before!
La Mer Eye Balm Intense: This is the best eye cream ever!! I do not leave out of town without this. This goes everywhere with me. I have a major problem with bags under my eyes (if you're like me you need this in your life), and this definitely helps minimize the appearance of not only puffiness, but lines and wrinkles. I haven't come across another eye cream that I really like as much as this one. It feels very light and baby soft, which I love!
Come stop by to see this weeks' Best Look of the Week! Don't forget to submit your looks to The Wear to go Girls for next weeks' Best Look of the Week, and be sure to tell us where you wore your fabulous outfits!!
Let's be friends! BLOGLOVIN, TWITTER, FACEBOOK!